Welcome to Holme Grange School
We are a thriving independent co-educational school for 3-16 year olds in Berkshire. We offer a unique educational experience in an idyllic setting in 21 acres of Wokingham countryside. Each pupil can develop in an environment offering a wide variety of opportunities in the classroom, on the stage or sports field and in our woodland outdoor learning areas.
As a smaller private school, we have a distinctive ethos, which allows us to give much more individual care and attention to our students and to monitor and motivate them as they seek to make academic and personal progress.
Our parents describe the School as caring, friendly and warm which highlights our strong pastoral support and sense of community. When a child leaves us, they will be well-prepared for the world – self-confident, sociable and articulate – and will have many special memories of their time at Holme Grange.
Visit Us
We warmly invite you to visit our School, meet the teachers and pupils and explore our facilities to show you what makes our School such a special place.
We offer termly Open Mornings, which include a tour led by our current pupils, a talk from our Headteacher, Mrs Claire Robinson, and the opportunity to meet other members of the leadership team. Our next Open Morning is Saturday 16th September. To register please complete this form.
We are holding a taster day on Saturday 10th June for children currently in Year 5 who are interested in joining the school in Year 7 in September 2024. Please complete this form to register.
Please contact our Registrar, Mrs Julia Braithwaite, to arrange a tour or find out more about life at Holme Grange.
Latest News
Coronation celebrations
The School had a busy day of activities to celebrate the coronation of HM King Charles III, starting with an original hymn to commemorate the occasion. The hymn was written and composed by teacher Richard Frost and incorporates the school's learning habits and values. Pupils from Pre-Prep and Prep performed the hymn in their morning assembly and the uplifting score was a fantastic start to the day.
ISI Report – Excellent!
We are delighted to announce we have received the highest grade for both Independent Schools Inspectorate (ISI) categories in its Educational Quality Inspection (EQI):
· The quality of pupils' academic and other achievements is excellent; and
· The quality of pupils' personal development is excellent. Read more
Good Schools Guide review
We are delighted to share our first review in the Good Schools Guide, reflecting the unique educational experience of Holme Grange School. Our dedicated team continually strive to support our mission to inspire achievement beyond the bounds of expectation where everyone can succeed.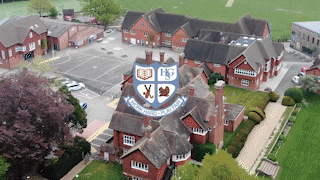 Learning at Holme
At Holme Grange School, our Learning Habits serve as the guiding principles to promote successful lifelong learning. Our teachers look for opportunities to engage, reinforce, illustrate and practise these habits throughout our broad curriculum.
We also have a mission to inspire achievement beyond the bounds of expectation within an environment where every child can succeed. Read more about The Holme Advantage.